Pyrvomayci Village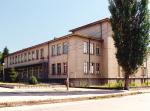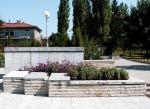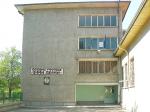 Parvomaytsi is a village in Northern Bulgaria. It is located in the municipality of Gorna Oryahovitsa and is the largest village in Veliko Tarnovo district. The village is located on the left bank of Yantra River, at 101 m altitude, 5 km from Gorna Oryahovitsa, 12 km north of the old capital Veliko Tarnovo. Neighboring villages are Pravda, situated 3 km northeast, the village of Samovodene - 1 km to the west, village of Polikrayshte - 3 km to the northwest. The main livelihood is cultivation of cereal, grain and feed industrial crops, vegetables,fruits and others.
Post Code: 5139
Phone Code: 06175
History
The village is formated by two other villages- the village of Temnisko and Serguvets accourding a document 317/13.12.1955.
The history of Pyrvomaytsi starts about 12th century. The first written evidences of this date from 1347 when Tsar Ivan Assen signed the "Mrachka gramota" in which the existing of the village is mentioned.
Cultural Amenities
Community centre ""Ivan Vazov"- built in 1983
Community centre "Razvitie"- built in 1909