Gorna Oryahovica Municipality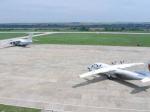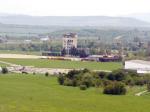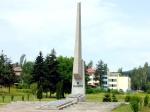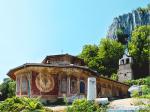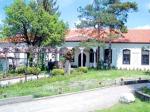 Gorna Oryahovica Municipality has an important geological and strategic location – it is in the Central Bulgaria and that makes it an important road and railway junction of the country. Also, it is easily accessible from each part of Bulgaria and it stands within approximately equal distances from the bigger Bulgarian towns. The proximity to the magnificent former capital city of Veliko Tarnovo is a big advantage, as well, because Veliko Tarnovo is a rapidly-developing, growing and prospering town, providing many opportunities for career-making, entertainment, sightseeing and recreation. Furthermore, you will be pleased with the surrounding nature, which in that part of Bulgaria is various and motley. There are low hills, as well as lovely valleys and meadows, which favors the developing of different kind of relaxation opportunities – camping, hunting, hiking, pleasant walks. "Yantra" river runs through the territory of the municipality and provides conditions for fishing and picnic. And another important thing is the predomination of peace and tranquility in the region.
The center of the municipality is the town of Gorna Oryahovitsa, situated at the foot of Arbanassi hill, on the border between the Balkan and Danube Plain. The town is 7km north-east from Veliko Tarnovo and 247km north-east from the capital Sofia. The moderate-continental climate in this area, in combination with the various reliefs, provides condition for developing and practicing of summer tourism and recreation.
Some of the attractions around Gorna Oryahovitsa are the big number of ancient monasteries – "Probrazhenski Monastery, The Holy Trinity Monastery, Kapinovo Monastery, Plakovo Monastery, Kilifarevo Monastery, St. St. Peter and Pavel Monastery. Also, the historical village-museum Arbanassi is set 3km away from the municipal town. The village impresses its visitors with the unique design of the houses - each one looks like a small fortress; the cozy traditional Bulgarian restaurants – "mehana", and a number of preserved historical monuments. Another pleasant place is the "Bozhura Forest Park", 7km west from Gorna Orayhovitsa.
With respect to the history, an interesting landmark is the medieval fortress "Rahovets", which towers above at the distance of 4km north-west from the town. Nowadays only some parts of its foundations could be seen. It is within an hour-walk from the center of Gorna Oryahovitsa. Another remarkable fortress is the "Thracian Fortress", located next to "Rahovets" to the south.
Area size of Gorna Oryahovitsa municipality: 318 sq.km
Population of Gorna Oryahovitsa municipality: 45 776 people
Total Towns and Cities in Gorna Oryahovitsa municipality: 2
Total Villages in Gorna Oryahovitsa municipality: 12
Center of Municipality Gorna Oryahovitsa: Town of Gorna Oryahovitsa