Veliko Tarnovo Municipality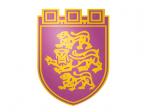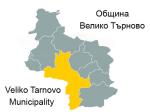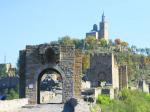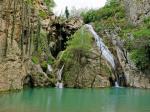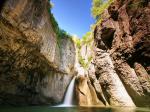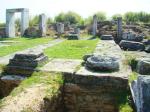 Veliko Tarnovo Municipality is a municipality in Veliko Tarnovo Province, Central-North Bulgaria, located mostly in the so called Fore-Balkan area north of Stara planina mountain. The Municipality of Veliko Turnovo is an administrative center with a territory of 883 sq.km. The Municipality includes the town of Veliko Turnovo and 37 other towns and villages. The climate in region is mild, temperate and each season gives plenty of opportunities for sport and recreation.
The area is a crossroads of two of the major transport corridors in Bulgaria - road E772 which connects the capital of Sofia with the port of Varna and road E85 which connects the city of Ruse on Danube river with Shipka pass.
The economy of Veliko Turnovo Municipality is characterized with prevailing share of commerce and services towards industrial and processing manufacture and agriculture.
The economic profile of Veliko Turnovo Municipality is characterized with development of modern tourist industry, which provides cultural, congress, rural and ecological tourism. Veliko Turnovo Municipality and the surrounding area have at disposal a very good potential for tourism development. All are determined by the natural conditions and resources such as: favorable climatic forms, and unique relief, existence of natural sites, preserved folk traditions.
Area size of Veliko Turnovo municipality: 885.345 sq.km
Population of Veliko Turnovo municipality: 87 746 people
Total Towns and Cities in Veliko Turnovo municipality: 3
Total Villages in Veliko Turnovo municipality: 86