Dryanovo Municipality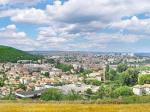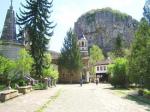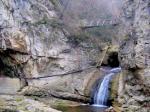 The Municipality of Dryanovo is situated in the northern slopes of the Central Balkans. The land area encompasses 271 km2 and is part of the Gabrovo Region. The Municipality consists of the town of Dryanovo and 62 villages. Many of the villages are filled with tiny huts and hamlets, scattered amidst the romantic fields of the Balkans. Among the most significant villages are Tsareva Livada and Gostilitsa (which are with elected mayors) and Yantra, Ganchovets and Sokolovo. The Municipality of Dryanovo is situated about 180 - 640 meters above sea level.
Due to its location in the geographical center of Bulgaria the climate is moderate continental. The winters are snowy but not extremely cold and the summers are cool and dry.
The most ancient remains of life in the Balkan Peninsula can be found in the Dryanovo Municipality. One of the biggest monasteries (Dryanovo Monastery) is located 4 km from town of Dryanovo. The Municipality boasts many excellent facilities suitable for family vacations, business conventions, corporate seminars, company retreats and hunting trips. There are many small hotels and private lodgings located in the towns and surrounding villages and a few larger hotels located near the Monastery.
One of the most ancient traces of living beings on the Balkan Peninsula has been discovered here – in the "Bacho Kiro" cave. The latter is a frequently-visited tourist attraction in this area. In its proximity the Draynovo Monastery is set – one of the most popular monasteries in Bulgaria, famous for its glorious history during the time of heroic April rebellion in 1876. It is located only 5km south-west from the municipal town of Dryanovo and about 30km from the former capital city Veliko Tarnovo. Today, the monastery is a preferred place by tourists and believers from Bulgaria and around the world.
Another thing worth noticing in this region are the majestic medieval fortresses, named "The town", "Boruna", "Strinava", "Lipovo Gradishte".
Area size of Dryanovo municipality: 271 sq.km
Population of Dryanovo municipality: 9 588 people
Total Towns and Cities in Dryanovo municipality: 1
Total Villages in Dryanovo municipality: 62