Century Homes is here to make your dreams come true. Finding a new home or the right property you need at the moment is not easy, but the Century Homes agents and new technologies are here to help you. We want to take you step by step to (maybe) your first own home. We are not here to tell you what to do. We are here to answer your questions and live up to your expectations.
Technology has transformed the decidedly old-school world of real estate. Except the usual listing photos, floor plans, plot plans, Google map location and area info we provide you with VR tours, aerial and property videos, creating a compelling property advert.
New technology and over 15 years experience in Real Estate in Central Bulgaria take us to the next level, providing you more information than ever.
| | | |
| --- | --- | --- |
| New services for our clients! | Absolutely free of charge! | Because you deserve more! |
Listings with a virtual Tour generate 87% more interest than those without it. We take your home to where the client is and provide the exposure you need to sell it. Buyers can move at any angles to inspect the property as if you were actually checking them out in person. Potential buyers have an opportunity to understand the layout at a glance with the schematic floor plan included into VR tour. Clicking anywhere on the floor plan view teleports the user instantly back into the inside view.
One of the newest trends in real estate is using drones to take awesome aerial images and videos which provide a unique perspective when it comes to featuring property. In the real estate industry you often hear the phrase, "location, location, location." One of the biggest benefits of using drones for real estate is the ability to view the location of a property with respect to nearby attractions, amenities, parks, airports, etc. An aerial perspective is clearly the best way to capture the entirety of this layout.
Great listing video can complement photos and really drive interest. Real estate listings with video receive more inquiries. Video is an excellent way to get more leads and sell your property quickly.
Once the job is done, we will upload your property with the tour and video on our website, social media and property portals.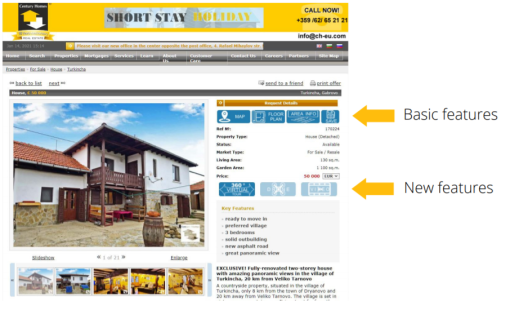 Whether you're just getting started in buying or selling property, or you're an experienced investor, you've come to the right place. We not only aim to be different, we are different!
Contact us for quality virtual house tours, real estate marketing, and other real estate services! Our team has the skills and experience needed to sell/buy your property!