Asenov City Region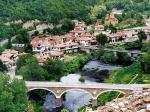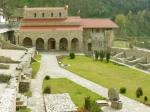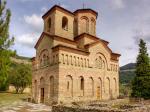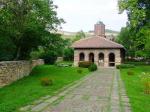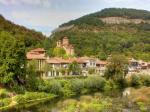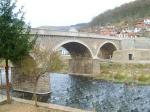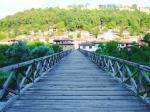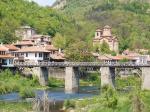 "Assenov" district is located adjacent to one of the most visited tourist destinations on the Balkans - the historical hill Tsarevets. Highly developed, with all necessary amenities and schools, the neighborhood is as distinct as a residential and industrial area of the old capital.
The houses are mostly brick-built. It is located near the Ksilifor area and about 1km from the historical resort of Arbanassi.
Bus lines: ¹20, ¹50, ¹110
History
"Assenov" district was one of the three major historical, cultural and artistic centers of the the Second Bulgarian Kingdom. There are several churches, visited annually by thousands of tourists.
Cultural Amenities
The "Holy Forty Martyrs" Church – Church "St. Forty Martyrs" - The most famous medieval Bulgarian monument in Veliko Tarnovo. It was built and painted at the time of the Bulgarian Tsar Ivan Assen II. The church of St Forty Martyrs is among the most significant Old epigraphic monuments – khan Omurtag's, Assen's and column border fortress of Rhodes from the time of khan Krum.
Temple "St. Peter and Paul" - Located at the northern foot of the fortress hill. His elevation is associated with the relics of St. John Polivotski brought by Tsar Kaloyan in the capital Tarnovo in 1204.
Church "St. George" – It was built in 1612 by Cyrus Paraskev and his wife Irina. The temple was built on the foundations of a medieval church, which is supposed to been functioning at the time when Tarnovo was a capital. Restoration and conservation of the church were carried out during 1968 -1971 on the project of arch. Boyan Kuzupov. The church was declared a National Antiquity in 1927, architectural monument of national importance - in 1964 and artistic monument of national significance in 1979.
Church St. Demetrius - in 1185. The beginning of the liberation movement of the bolyars Asen and Peter to recover the Second Bulgarian Kingdom was announced there. After the successful conclusion of the rebellion and restore the Bulgarian state church probably become monarchy. There where crowned the first rulers of the Asen dynasty – Peter, Asen, Kaloyan. A little later, next to the church was established a monastery. During archaeological excavations in the 70's belonging to it where found four large buildings located on the east, west and south.
Bishop's Bridge - Bridge Episcopal was established in 1850 and considered a masterpiece of architecture. In 1998 was declared as a cultural monument.