Debelec City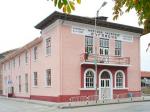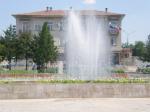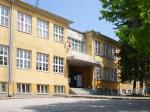 The town of Debelets is located 6 km southwest of Veliko Tarnovo and 225 km east of Sofia, right next to the main road Ruse- Stara Zagora and the railway Ruse-Podkova. The town is located at the bottom of Belichina valley where the river Belitsa gathers its waters.
Post Code: 5030
Phone Code: 06117
Bus Lines: ¹3
History
The town was still existing during the Roman occupation. Through the excavation of the vineyards and the analysis of artefacts many physical remains are often found. During the Second Bulgarian Kingdom Debelets was an old settlement with Bolyar residences, churches and monasteries- the names of the local areas evidence for it - The Holy Cross, Constantine and Elena, the old church of St. Marina, Cherkovishteto.
Since ancient times Debelets has been an agricultural village with a main occupation - vegetables.
After the liberation of Bulgaria from Ottoman rule under the blows of factory competition number of old crafts have suffered decline. But all those who proved vital in the new situation continued to exist: leather manufacture, blacksmith, farriery, cooperage, tailoring and shoemaking.
Many years Debelets was a municipality with its own settlements. In 1974 it was declared a town and is classed as the largest town-hall in the municipality of Veliko Tarnovo.
Social Life
The town has an operating a nursery home for medical care with 80 children, a kindergarten with 100 children, a primary school with a capacity of 400 children and Vocational School of Mechanical Engineering with a capacity of 400 children. The town of Debelets has rich traditions in the field of cultural heritage. A major cultural point is the community centre with its 120 years of history. Part of it are groups for authentic folklore, urban songs, theater and a library with 14 thousand volumes of literature. Many monuments are still preserved such as the church St. Marina and a religious school there, Source church St. Mary, the first secular school, the old bridge and The Collection of The history of engineering. Recreational facilities and entertainment in the town are two hotels and two complex- Bryasta and the Stadium. The sport and tourist activities are well-developed in the town. The Tourist assosiation leads a rich life and has a tourist lodge called Predela. Debelets also has a football team "Botev-Bali Debelets", chess and tennis clubs, sports complex of two football fields and a running track. There are two gyms, two combined playgrounds, six playgrounds, one of them has a mini futball pitch. Conditions for professional development are favorable due to the engineering factory "Unimash" Ltd., The can factory and other companies with activity in the engeneering and woodwork.
Big advantage of Debelets is its location- only 5 min drive from the cultural and hystorical centre- Veliko Turnovo.