Veliko Tarnovo District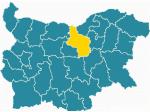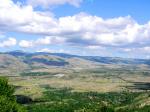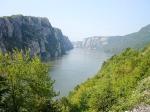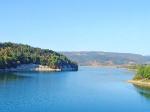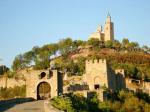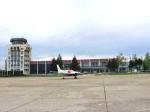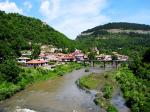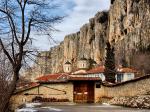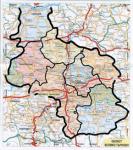 Veliko Tarnovo Region is situated in Central Northern Bulgaria. It is bounded north by the Danube River and south by the Balkan Mountains. It also borders the regions of Pleven, Lovech, Gabrovo, Stara Zagora, Sliven, Targovishte and Ruse.
The relief in the region is diverse – there are lowlands, hilly plains, river valleys and heights of the fore-Balkan Mountains, parts of the central Balkans. The Yantra is the largest and high water river in the region. Some other big rivers are Yantra`s tributaries – the Rositza and Dryanovo Rivers. Well-developed is the stockbreeding sector.
Here are some of the most visited cultural and historic sites which make tourism a significant part of the region's economics. There are 140 cultural monuments of national significance within the area of Veliko Tarnovo Region. The cultural history of the area dates back to the prehistoric age. Near the village of Nikyul lie the remnants of the Roman town Nicopolis ad Istrum and in the vicinity of Svishtov are the remnants of Novae. There are remains of ancient and medieval castles near the villages of Vetrentzi, Vishograd, and Draganovo. The region was also the host of the capital city of the Second Bulgarian Kingdom – Veliko Tarnovo. Among the most visited sites are the medieval castle of Tzarevetz and the impressive audiovisual spectacle "Sound and Light", a unique performance on the Balkan Peninsula.
Very valuable are the architectural monuments of the National Revival period – a multitude of churches, monasteries and houses that were built by talented Bulgarian masters. The largest number of churches and monasteries in Bulgaria is in Veliko Tarnovo Region which is a very good condition for the development of pilgrimage tourism. Place of interest also is thevillage of Arbanasi - a unique ensemble of fortified stone-made houses and richly painted churches.
The numerous cultural monuments, the rich and diverse fauna and thermal waters near the village of Voneshta Voda ("Stinking Water") provide conditions for cultural and hunting tourism along with medical and balneological tourism. The vine-growing complexes in Lyaskovetz, Suhindol, Karaysen and Svishtov stimulate the wine tourism. The municipalities of Elena, Zlataritza, Strazhitza and Pavlikeni specialize in rural tourism.
Area size of district: 4662 sq.km
Population of district: 255 968 people
Total Towns and Cities in Veliko Turnovo province: 14
Total Villages in Veliko Turnovo province: 322
Regional Center: Town of Veliko Turnovo
Municipalities in Veliko Turnovo District: 10 - Municipality Veliko Turnovo, Municipality Gorna Oryahovitsa, Municipality Elena, Municipality Zlataritsa, Municipality Lyaskovets, Municipality Pavlikeni, Municipality Polski Trambesh, Municipality Svishtov, Municipality Strazhitsa, Municipality Suhindol