Bread fest will be held in the village of Resen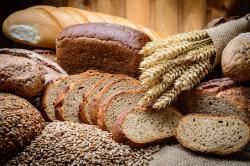 The village of Resen, near Veliko Tarnovo, is organizing a bread fest for sixth year. It will be held on July, 7th (Saturday) in the village community center; the festive day will start at 10 am. The moto under which the fest will be held is: No one is larger than bread.
The fest will have competitions in two sections - folklore - songs, dances, customs and individual performances, and second section - cooking - homemade breads.
The British community will take part for the first time in the culinary competition.

Tuesday, Jul 03, 2018
» RENTALS
Commercial
€ 770
Location:
Veliko Tarnovo