Move to Bulgaria from the UK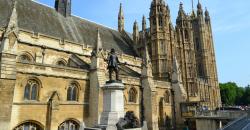 Permanent residence
Permanent residence is available for British nationals who have arrived and settled in Bulgaria by the 31st of Dec 2020.

The Withdrawal Agreement included a transition period up to the 31st of December 2020 during which the EU rules for free movement of people will continue to apply to UK nationals and their family members. UK nationals who arrive in Bulgaria during this period shall visit the nearest Migration Office and apply for residence documents no later than 31.12.2020.

Applications are submitted in person to the Migration Directorate or the relevant Migration Office at the Regional Directorate of the Ministry of Interior as per their address of residence. For more information see Permanent residence for EU nationals.

British nationals arriving in 2021 after the end of the transition period
For a short-term stay of up to 90 days in every period of 180 days, the UK nationals shall enter Bulgaria with a valid passport without a visa. Their family members should present at the border control a valid passport, as well as a visa when such is required depending on their nationality.

On the other hand, for a stay longer than 90 days both UK nationals and their family members will need a valid passport and a visa for a long stay, or a valid residence permit issued by the competent Bulgarian authorities.

A long-stay visa is also known as a type "D" visa. It is usually valid for up to 6 months. In some cases, the validity is extended from 6 months to 1 year when issued to foreign nationals coming to Bulgaria to perform scientific research, or as students to complete a university degree. For more information please check the Bulgarian Exterior Ministry website. The fee for a type "D" visa is approximately 190 BGN.

Please note: a valid passport is one issued in the last 10 years and its term of validity should cover at least 3 months period after the planned departure date from Bulgaria.

British in Bulgaria
Veliko Tarnovo is a city in Bulgaria that attracts a large British expat community. Moreover, there are beautiful surroundings and most of the villages enjoy breathtaking views of Stara Planina mountain. There are a lot of cheap houses up for sale. Prices start from as low as ˆ5,000 for properties in need of serious renovation and repairs up to about ˆ50,000 for recently renovated and ready to move in properties. Century Homes is a local estate agent that can offer a wide range of houses to suit different budgets and tastes.

If you want to experience life in Veliko Tarnovo area before you buy, and you like camping, search for Nick and Nicky award-winning campsite. The couple started from scratch when they moved to Bulgaria in 2007 and since then they built a successful business in the village of Dragizhevo.
British pubs in Bulgaria
Flights from London to Bulgaria
Airline Departure Airport Destination
Wizz Air London – Luton Sofia
Wizz Air London – Luton Varna
Ryanair London – Stansted Sofia
Easyjet London – Gatwick Sofia
Wizz Air London – Luton Burgas
Bulgaria Air London – Heathrow Sofia
Wizz Air London – Luton Varna
Wizz Air London – Gatwick Sofia
Ryanair London – Stansted Plovdiv

Meet Darren the proprietor of Wolf Den, an English bar in the village of Velchevo.

British food in Bulgaria
Sokoni is an Indian supermarket based in Varna. If you are planning a visit to the sea capital of Bulgaria, stop by and top up with your favorite PG Tips tea, McVitie's Digestive Biscuits, Weetabix, Bisto Gravy, Colman's Mustard, and many others. Their address is Boulevard Knyaginya Maria Luiza 20, Varna 9000. In addition, you can also order online from their website. Delivery for orders over ˆ40 is free to any Speedy office anywhere in Bulgaria.

Useful links
UK Embassy in Sofia – https://www.facebook.com/UKinBulgaria/

Sofia is the capital of Bulgaria.
Source:
move2bulgaria.com
Monday, Apr 26, 2021
» RENTALS
Commercial
€ 100
Location:
Veliko Tarnovo