Welcome to the XI Mindya Rock Fest 2019 on the 23-24-th of August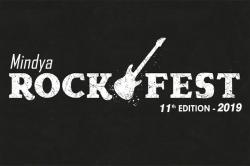 One of the most anticipated rock and blues festivals in Bulgaria – "Mindya Rock Fest" will be held for the eleventh time – as usual within two days with the participation of a lot of groups. Its first edition is in 2009 and since then has been held every year in the village of Mindya, near Veliko Tarnovo. One of the main initiators is the political scientist Prof. Evgeny Dainov, and co-organizers are Stanimir Gabrovski, Borislav Mavrodiev and Nikoleta Gabrovska.

Within the festival there will be a lot of music, art, crafts and various entertainment. There are two camping sites each year.
Monday, Aug 19, 2019
» RENTALS
Office Space
€ 155
Location:
Veliko Tarnovo