"Summer Cinema Under the Stars" is comming in Veliko Tarnovo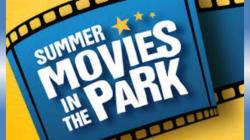 17 Bulgarian and world hit movies have been included in the poster of the "Summer Cinema Under the Stars", which begins on August 17 in Veliko Tarnovo.
"Summer Cinema Under the Stars" makes Marno Pole Park the scene of a one-month movie marathon.
For a month, residents and guests of the Old Capital will be able to enjoy great quality on a big screen at the Summer Theater in Marno Pole Park. The movie marathon "Summer Cinema Under the Stars" is an initiative of Veliko Tarnovo Mayor Daniel Panov and is an addition to the cultural calendar of the old capital city for 2019.
The partner of the Municipality is "Kinopolis Entertainment" Ltd. which made the selection of the titles, provided the copyright and technical equipment.
Outdoor screenings will be every night until September 15. A huge screen will be installed at the Summer Theater and modern techniques will be used to broadcast the films, guaranteeing the highest quality as in movie theaters.
Monday, Aug 12, 2019
» RENTALS
Shop / Retail
€ 200
Location:
Veliko Tarnovo