Social network contributes to revival of Bulgarian villages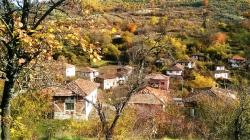 The number of depopulated Bulgarian villages increased five times in the past two years due to various problems. Solving these problems would allow people to find new opportunities to improve the quality of life and live in a peaceful and clean environment.

Bulgaria's MEP Andrey Novakov launched a social network for villages and towns in Bulgarian and English named Selovoditel (village guide). The internet platform shows profiles of Bulgarian villages and towns and reveals their hidden beauty to Bulgarians and foreign nationals. It helps farmers find fertile Bulgarian lands and young Bulgarian and foreign nationals from the IT sphere buy and settle in abandoned houses in the Bulgarian countryside.
Everyone who cares or has wonderful memories from a Bulgarian village or found a little popular holiday or weekend destination can promote them through Selovoditel, MÅP Andrey Novakov told Radio Bulgaria. Thus, we will help the Bulgarian villages that were affected by the demographic crisis the most. People show their best side and present themselves in the best manner in the social networks and we will do the same with the Bulgarian villages on that social network. Thus, people who want to know whether there is a school or a kindergarten in a certain village, what is the distance between the village and the closest main road or how good the internet connection and the phone signal is, can find the necessary information on our network. I hope that Selovoditel will help the local economy and make people visit some unknown Bulgarian villages, stay in a local guest house, buy the local newspaper or do some shopping at the local store. With this small step we will try to stop the process of depopulation of the Bulgarian villages and why not turn the trend.
People need good road and railway infrastructure connecting the villages and the large Bulgarian towns, in order to start settling in small villages and towns. They also want to be guaranteed good medical assistance and security. The lack of medical assistance, infrastructure and safety together with the large-scale migration turned many Bulgarian villages into ghost areas.

The authorities have been making efforts to change things in the recent years. There is still a lot to be done in this direction, but many new roads which facilitate the access to small Bulgarian villages were built recently, MEP Novakov went on to say. Investments under the Rural Development Operational Programme were made in many Bulgarian villages. The money was used for the construction of new roads, new water-conduits and renovation of schools. The authorities have been trying to solve problems that exist for decades. Moreover, some money was spent on protection and security as part of the measures to combat domestic crime. For the purpose, police patrols were launched in the Bulgarian villages.
The Bulgarian villages are attractive not only with their clean air and picturesque scenery, but also with their old churches, medieval fortresses, museums, local products and festivals. Moreover, the number of Europeans who prefer to live far from the noisy cities, the busy traffic and air pollution has increased significantly. These people live in villages and travel to their work and back every day.

Many people, including me, see only ruins when they look at an old building of labor-cooperative farms, Andrey Novakov admits. Thank God, some enterprising people use the opportunities to develop organic farming or other activities typical of these areas. Moreover, distance work is now allowed in some new businesses- it is enough to have good internet connection only. That is why the villages with good mobile and internet signal are perfect for those who like to work in a quiet home atmosphere.
Every user can make a profile of his favorite village in this social network by uploading photos and interesting information which will be translated in English. In Andrey Novakov's words, this platform is only a small step towards the revival of the Bulgarian village.
Source:
bnr.bg
Wednesday, Nov 07, 2018
» RENTALS
Commercial
€ 230
Location:
Veliko Tarnovo