Top Tips For Renting Out Your Holiday Home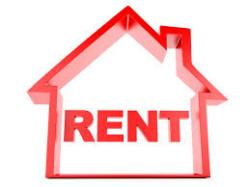 When you finally find your dream holiday property, one of the key decisions is whether to use it exclusively for your own use, or to rent it out as an investment.
If you decide to rent your property as a holiday let, you will need to set clear objectives surrounding the length of time you intend to rent it and the income you expect to achieve. Associated with these decisions are questions around maintenance of the property, legal and tax issues in the country where you purchased and how best to promote your accommodation to holidaymakers.
Once you have decided upon the site you wish to advertise with, you need to ensure your property stands out from the other properties, especially in locations where the competition is fierce. And once you receive an enquiry, make sure you convert it into a valuable booking.
Here are top tips which suggests to make the most from advertising your holiday home:
1. Know your market:
Know your target audience and research the price of comparable properties and alternative accommodation in the area.
2. Advertise:
Advertise your property somewhere it will definitely be seen. Reputable holiday rental websites are a cost effective way to get exposure to millions of travellers and manage booking enquiries.
3. Provide a prompt, professional service:
Respond to all queries from holidaymakers within 24 hours, or the booking may go elsewhere.
4. Set the holiday scene:
Great photos and descriptions really help set the holiday scene. Take time writing your copy, and remember, a great photo is worth a thousand words!
5. Be flexible with dates:
Stick to week-long minimum stays in peak periods if you wish, but be flexible at other times to attract those taking short breaks and buying cheap flight deals.
6. Rental contract:
Make sure you draw up a contract with your guests to ensure that both parties know what to expect.
7. Provide comments from past guests.
8. Furnishing for rentals:
Keep furnishings simple and avoid clutter. Ensure the property meets health and safety requirements and consider what practical items guests will expect.
9. Have a local representative:
Ideally you should have someone to 'meet and greet' your clients. You will also need a cleaner and someone on hand loally to deal with any problems.
10. Go the extra mile:
Little extras can make all the difference – include a welcome pack of basics and a file with useful information on local attractions, activities and transport.
Source:

homesoverseas.co.uk
Tuesday, Apr 10, 2018
» RENTALS
Office Space
€ 102
Location:
Gorna Oryahovica